EEMUA is a founder member in the Partnership in Automation and Control Training (PACT) which aims to enable companies in the chemicals and process sectors to maintain and improve their competitive edge by creating a supply of personnel who understand and are able to effectively apply modern automation techniques.

Process automation is a vital component of the safe operation of modern industrial assets, cutting across all sectors, and EEMUA is convinced of the need for advanced level competence in this area, independent of suppliers. There has always been a driver for this technology to improve operability, productivity, quality, reliability, safety, sustainability and viability. With the arrival of 'Industry 4.0' and the 'Industrial Internet of Things' there are now also requirements to enable enhanced data acquisition and analysis, while maintaining security.

The members of PACT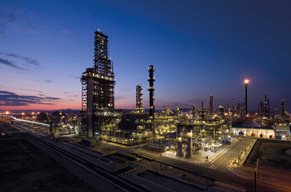 , including end users, suppliers, EEMUA, and GAMBICA – the trade body for manufacturers in this field – support a modular course aimed at students who are already in relevant full-time employment, which can lead to a postgraduate diploma (PGDip) or full MSc. The modules can also be taken individually as part of CPD. This has been running for some years, with the host university having changed a few times, but has recently transferred to Lancaster University. Details are available here.

A recent development has been the development of a Level 7 (MSc) apprenticeship in process automation (PA7) which uses the modules as the classroom element of the competence development. Organisations in England whose payroll costs are £3 million or more per annum, pay a training levy of 0.5% of their payroll costs to the Government. These companies are eligible for Education and Skills Funding Agency (ESFA) funding for sponsorship of employees as apprentices on PA7. That funding is worth £27,000 per apprentice to cover the MSc degree fees and PA7 administration costs. The details are available here. Specific information about eligibility for the apprenticeship, and how it is undertaken and assessed is available here.

A brochure produced by Lancaster University providing details on the MSc programme and the associated Level 7 Degree Apprenticeship in Process Automation (PA7), including descriptions of the suite of modules and short courses available, can be viewed here.

EEMUA is convinced that safe and effective implementation of the advances in process automation can only take place if there is the skill set available to carry out the work. The course developed with the support of PACT represents a flexible way of developing these skills – while students have attended the modules from all over the world, integration with the English apprenticeship system now makes it even more cost effective for those who qualify.
The Partnership in Automation and Control Training (PACT)